Ultimate Fighter Pilot Experience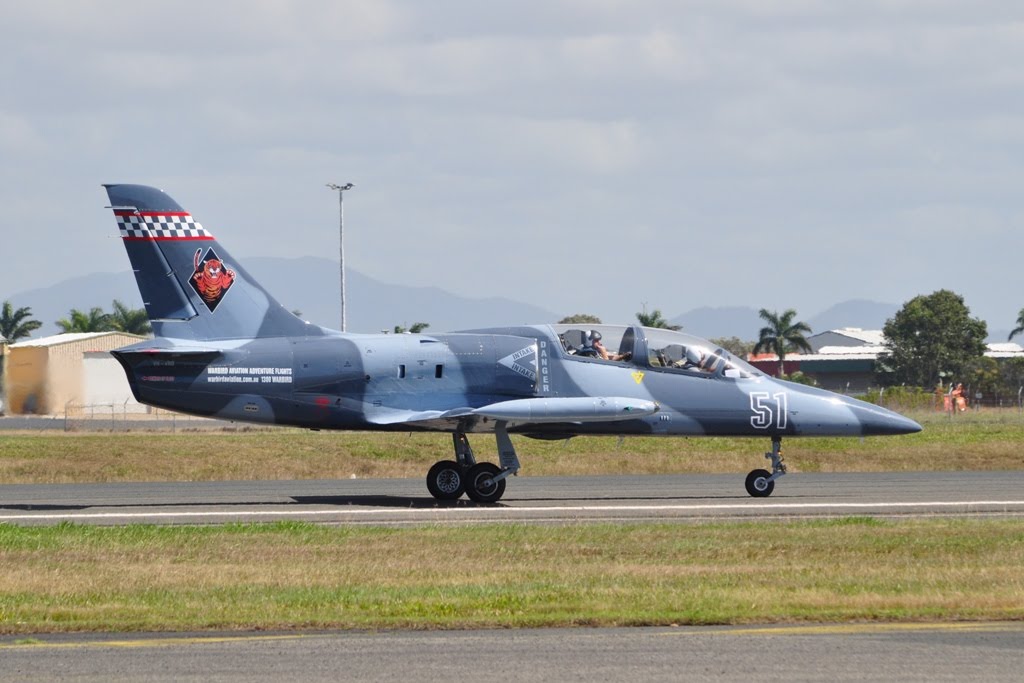 Duration: 4 Hours (approx.)
Your experience begins when you visit Air Combat Centre for a full mission briefing in the F/A-18 Super Hornet flight simulator. Our experienced and friendly instructors will give you all the guidance you need to successfully complete a mission in the simulator of one of the most advanced fighter aircraft in the world today.

First of all, you fly a training mission, then step up to the challenge of a realistic combat mission.
But your experience is far from over.
Next, you will report in to Warbird Aviation at Archerfield Airport, to prepare yourself for the REAL FIGHTER JET experience.
Your pilot, Captain Cameron Rolph-Smith, will give you a pre-flight briefing and ask you what you want to do during your flight. Be careful what you ask for! You will then put on a flight suit and jump in the back seat of one of the most fastest fighter jets in the world, the L-39 Albatross.
Take to the skies in what will be the most exhilarating 20 minutes of your life.

For the L-39 Flight:


Fitness and Experience
Usually persons from 12 years old up to 85 years old providing you are medically fit
The maximum weight for a passenger is 150kgs
There is a height restriction of 195cms
We advise planning a 30-60 minute rest before driving a car after your flight
What to Bring/Wear
Footwear must be closed (no thongs or sandals), soft leather shoes or joggers are ideal
Light casual clothing
Sunglasses
Camera or video
What is Supplied
20 minute combat flight Nomex aircrew flight suit
Helmet Goggles
Optional Video/DVD footage of you taken "in-combat" available to purchase on the day for $120.00
More Information
When and where can I fly? Flights are available 7 days a week except ANZAC day and Christmas day from 8.00am until dusk. Flights operate from Archerfield Airport in Brisbane.